Future Now – Gentle Monster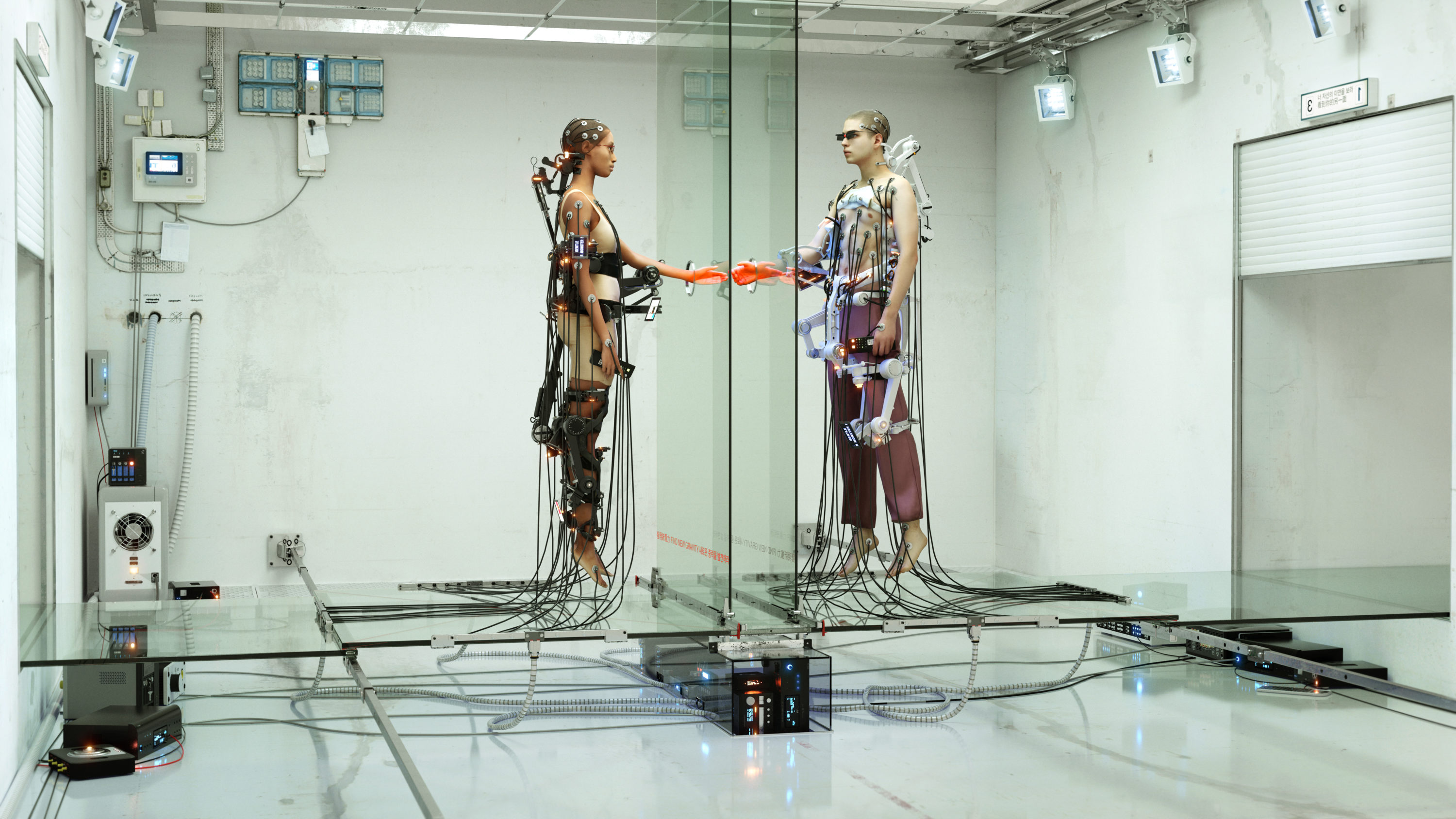 Since its foundation, Seoul-based eyewear brand Gentle Monster – founded by Hankook Kim in 2011 – has worked in collaboration with several artists, brands and celebrities such as Tilda Swinton, Hood by Air, Moooi, Henrik Vibskov, Alexander Wang and Fendi, among others, defining a avant-garde approach.
Gentle Monster's visual identity distinguishes itself by a highly technological and experimental design, becoming in a few years a model of research and innovation in the international fashion scene. This articulated strategy embraces all the structural components of the brand: from retail stores to campaigns, from collections to digital platforms.
We had the chance to meet Gary Bott, Managing Director and Head of Gentle Monster UK, to talk about the brand's philosophy, its first European stores and future projects.
Simone Rossi: Gentle Monster latest campaign "13" presents a series of stories illustrating a dystopian and post-apocalyptic world that questions human and post-human condition. In collaboration with artists and directors Ugo Bienvenu and Frederik Heyman you have recently launched the first two episodes. The new world of Gentle Monster seems as fascinating as unpredictable. What about this reality? What to expect from the next episode?
Gary Bott: The concept of 13 has never been more relevant when climate change is a frighteningly possible eventuality. Whilst this all-too-real narrative is the core theme of our 2019 collection, campaign and spatial design in-store; we are future focused and committed to exploring extreme outcomes, creating fantastical stories that intrigue and inspire our audience. Each episode of 13 centres on different aspects of this new civilisation; from religion to social media behaviour to food farming, with the next episode to be determined.
SR: Every collection you launch is inspired by a precise imagery in which suspense and mystery play a central role in the design of the future. Future time seems to be your most pressing investigation, but which present configures Gentle Monster's ongoing aesthetic research?
GB: Our ideology is always experimental; across both product and space, as well as our brand and business. This model ensures that we are constantly evolving, not just by looking ahead, but also listening to our customers and analysing sales data. Gentle Monster is almost entirely new to a European audience so the feedback we receive in addition to our own research into this market is a constant source of inspiration and influence. However, our own unique approach is ultimately the secret to our success.
SR: Each of the brand's retail spaces – including Los Angeles, New York and London (the first in Europe) – where Gentle Monster's eyewear collections are presented along with humanoids, robots, videos and installations – reflects a specific narrative. How does the brand's heritage meet and adapt to the different countries where it opens? What is your vision of the Western market? In particular, the European one?
GB: The simple answer is it doesn't. To take our European flagship store in London as an example; we're based in the UK, the brand is based in South Korea and our concept is "Kung Fu," an ancient discipline based in China. Our visual language is global and transcends borders from East to West. Whilst there are no geographical aesthetic connections between our places and spaces, there is always a universally understood creative handwriting that is instantly identified and recognised as Gentle Monster.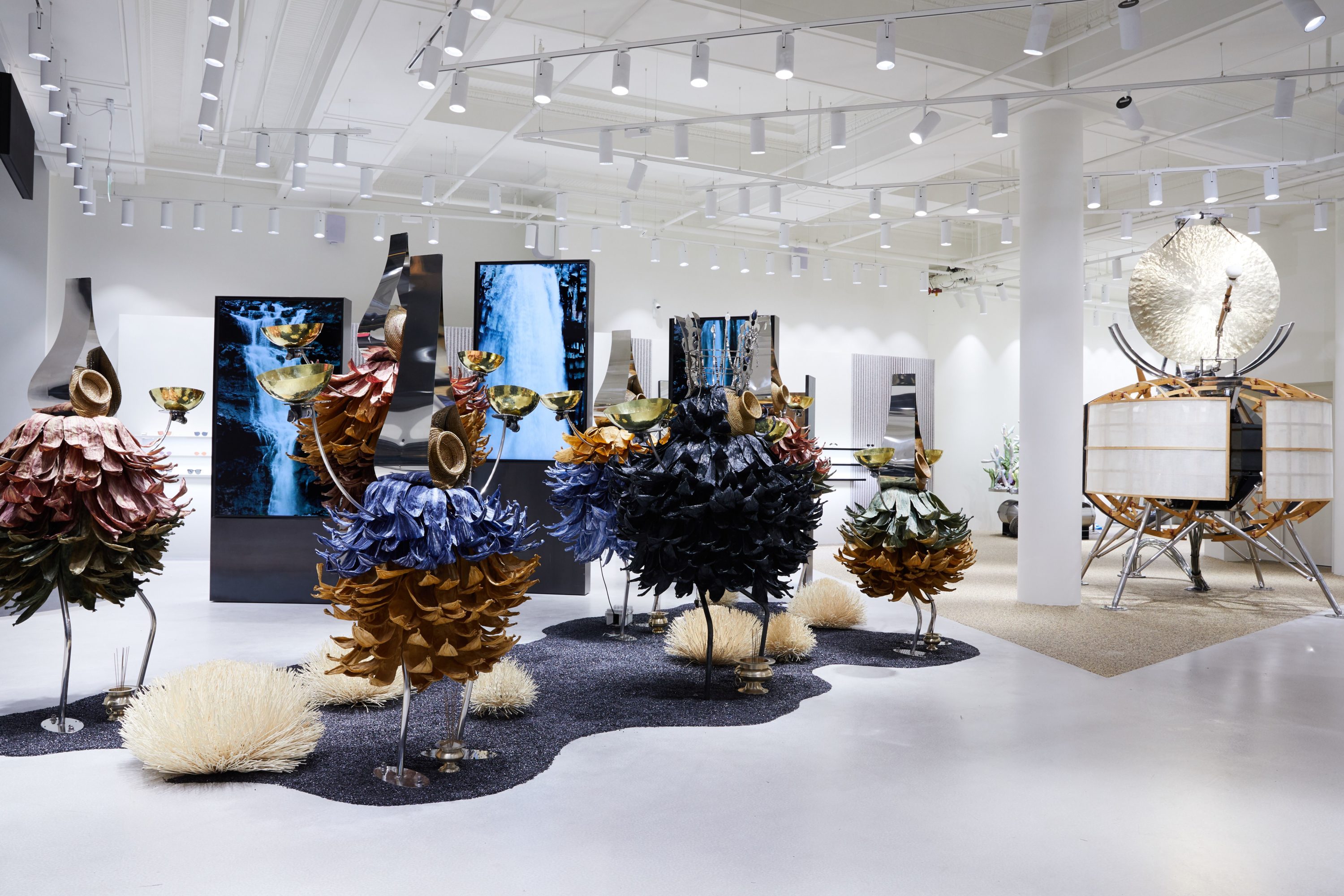 SR: In these immersive spaces the client also becomes a spectator and an actor; the difference between a shop and an exhibition seems blurred, perhaps completely non-existent. What kind of experience do you offer? What philosophy behind it?
GB: Our customer experience is multi-sensory; visual at first, stimulating discovery that leads into the tactility of wearing our product. We create soundscapes for each of spaces as well as developing unique fragrances at our laboratories (not for sale unfortunately), all of which are strong reasons to visit one of our spaces in an age where physical retail environments are being overtaken by online. Eyewear is incredibly personal and clients should feel not only at ease, trying on styles within our spaces, but also pleasure as part of the process.

SR: E-commerce and digital platforms are key aspects of the contemporary market. How do they influence the creation and development of a brand as experimental as yours? How does Gentle Monster relate to this type of global digital consumer?
GB: Digital is a valuable communication tool for our brand especially in markets where we don't yet have a physical brand presence. We have a cult following amongst artists and other influential figures that appeal to our international clients via social media channels; plus our own content is produced with collaborators worldwide offering the opportunity to story tell though striking imagery, video and sound.
SR: The experimentation of the brand is visible through multiple levels (digital, physical, etc.) and intriguing artistic collaborations. What new challenges and boundaries to overcome in such a particular sector as eyewear?
GB: The challenge is always to deliver newness whilst ensuring that we also offer a consistent product such as best-sellers. Whilst our design team are constantly pushing the boundaries in terms of innovative silhouettes; new materials and technology enable us to realise eyewear that may have not been a possibility before. Our recent collaboration with Huawei, a perfect example.
SR: Finally, the choice to offer an avant-garde product at affordable prices seems to reduce the distance between different types of customers, giving importance to an inclusive and dynamic perspective. How important is it for you?
This philosophy is at the heart of Gentle Monster. First exposure to our brand may seem as though we are purely avant-garde, however there are over 200 options in the current collection; providing something for everyone. We are a premium, not a luxury brand after all.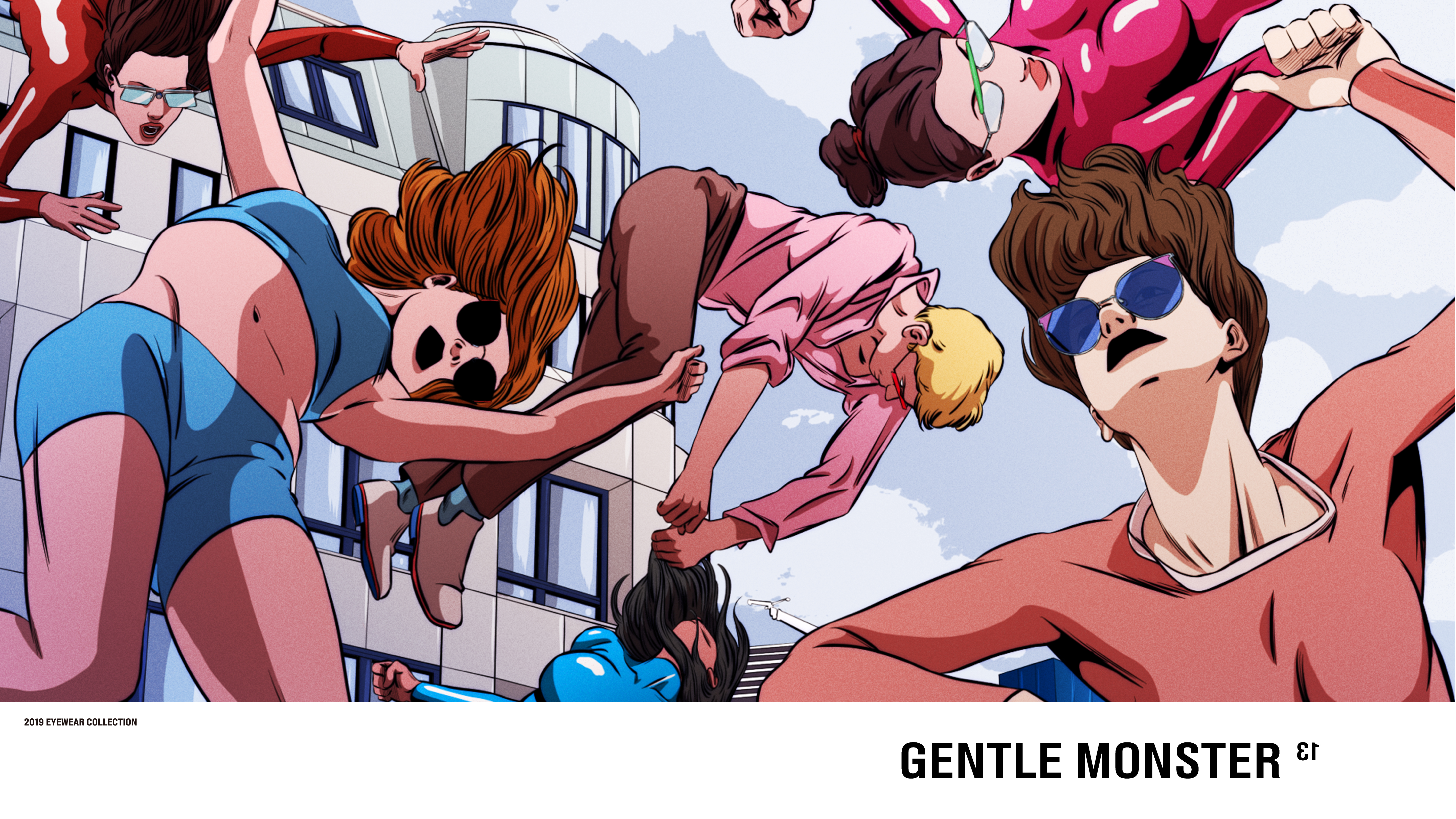 by Simone Rossi
PANORAMA Series, June 2019