Lisetta Carmi. Documenting Sardinia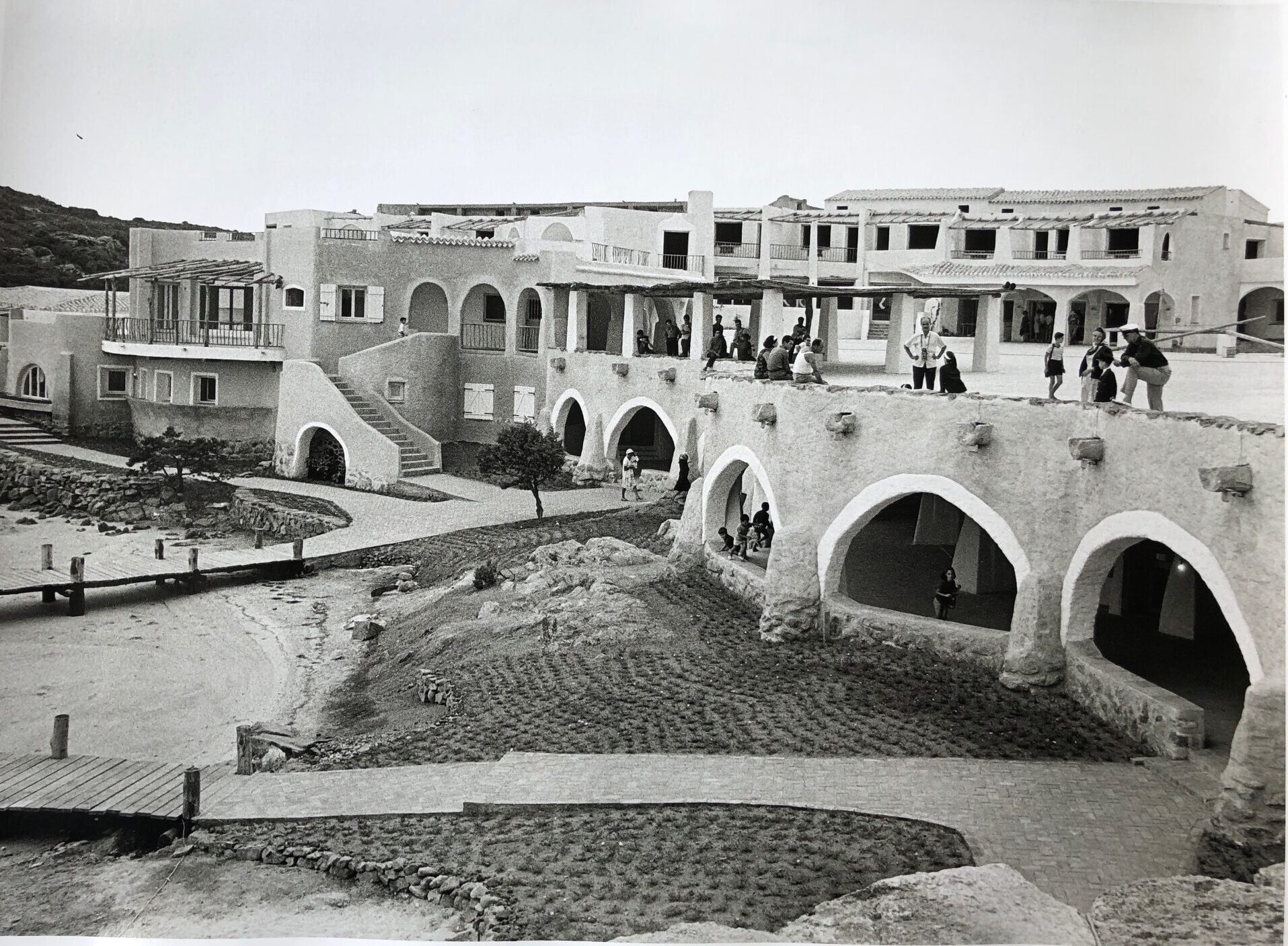 Standing in front of the laptops, still in our confinements, it was a relief the announcement of Lisetta Carmi's major anthological exhibition Merry voices in the dark. Photographs in Sardinia 1962-76 at MAN, Nuoro. It is a chance to travel, also back in time, at least in our heads.
The exhibition is curated by Luigi Fassi and Giovanni Battista Martini as part of the museum program showing major Italian photographers in relation to Sardinia and is likely to be on view through June 13, 2021.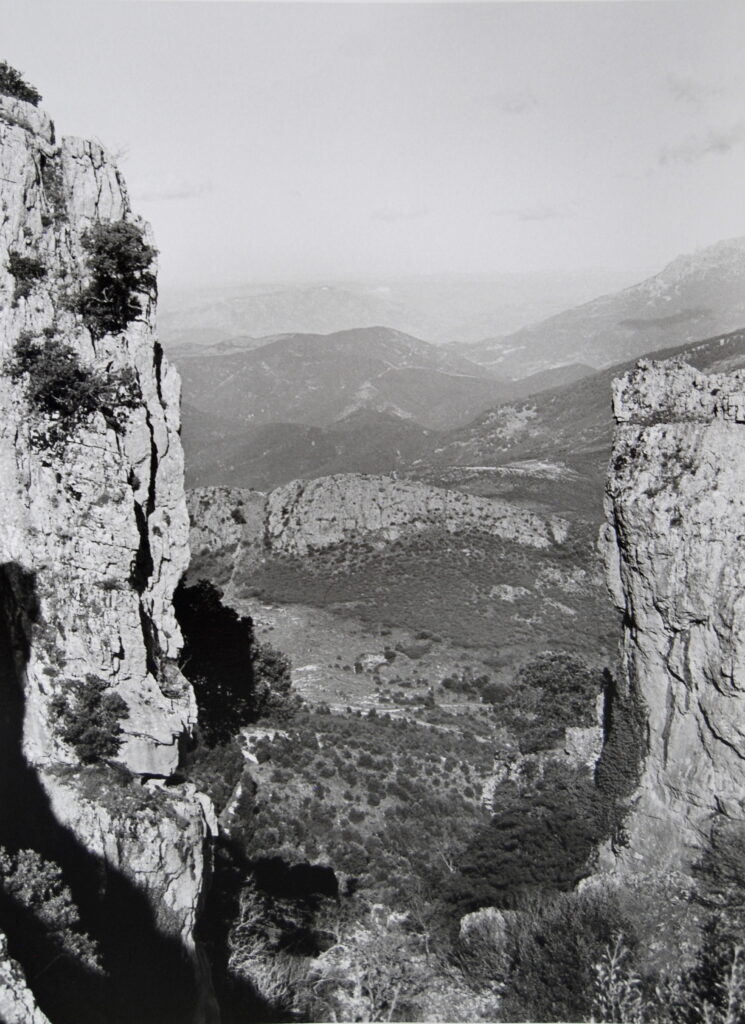 Carmi (Genoa, 1924) became passionate of Sardinia by reading a column from Maria Giacobbe for Il Mondo. At the time, Giacobbe was teaching in a primary school of Orgosolo and she wrote about what she experienced there. The writings were then collected and published in a book, Diario di una maestrina (1957).
During her first trip to the island, Lisetta Carmi explored the whole Barbagia by capturing and portraying the condition of people living in that harsh area and focusing on the old town and its residents, wall paintings in relation to history and protests, childhood, the role of women and the daily working life nonetheless on the persistence of devotion for rituals and traditions.
The exhibition title comes from an excerpt of New Year in Orgosolo: The Candelaria festival, a text in the dedicated catalogue where the photographer described when she heard "merry voices in the dark" from groups of women singing short songs of good wishes outside the places where just married couples lived.
If you sojourn out of town, closer to the countryside, you can still experience some magic deriving from Sardinian peculiarities: in the dark and silence of the early night, you can hear the bleating and the bells of sheeps grazing.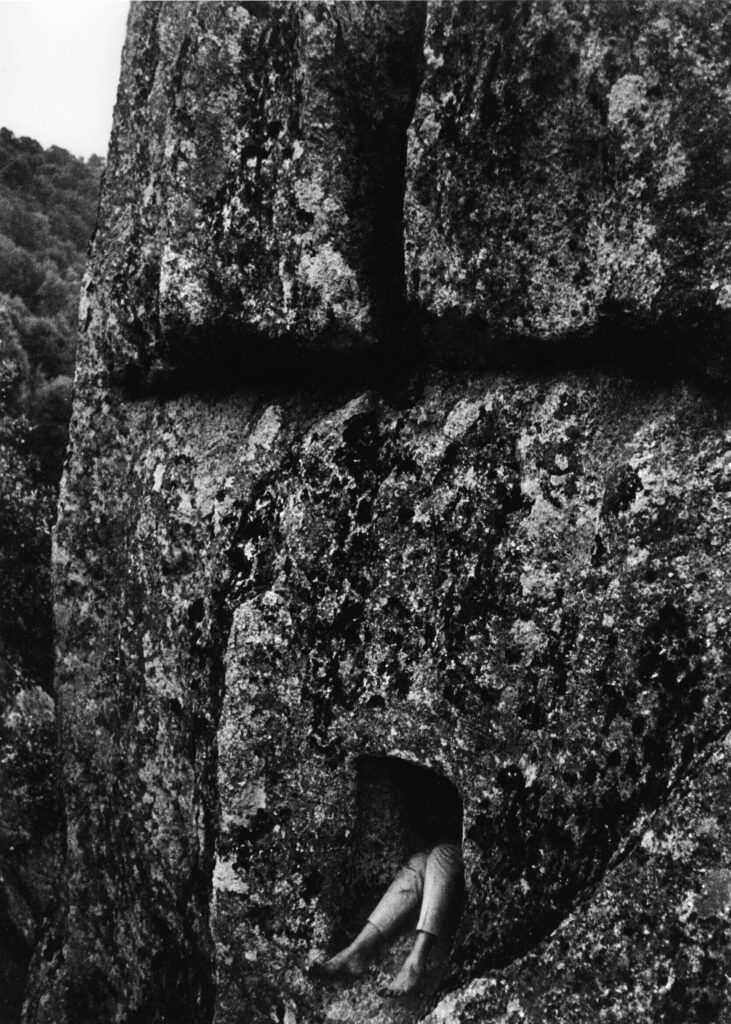 Carmi travelled center-nord, through Monti di Mola, where – in "scenic capitalization" that she disapproved – Costa Smeralda started materializing. From the first buildings and sites commissioned by Aga Khan to visits by the Monaco Royal Family in Porto Cervo, elite tourism expanded fast in mid-1960s.
Under the direction of architect Luigi Vietti, the new exclusive and luxury resort – aimed to evoke the rural architecture and environments of Sardinian tradition – appears grotesque and unacceptable to Carmi, who described it as absurd and irrational.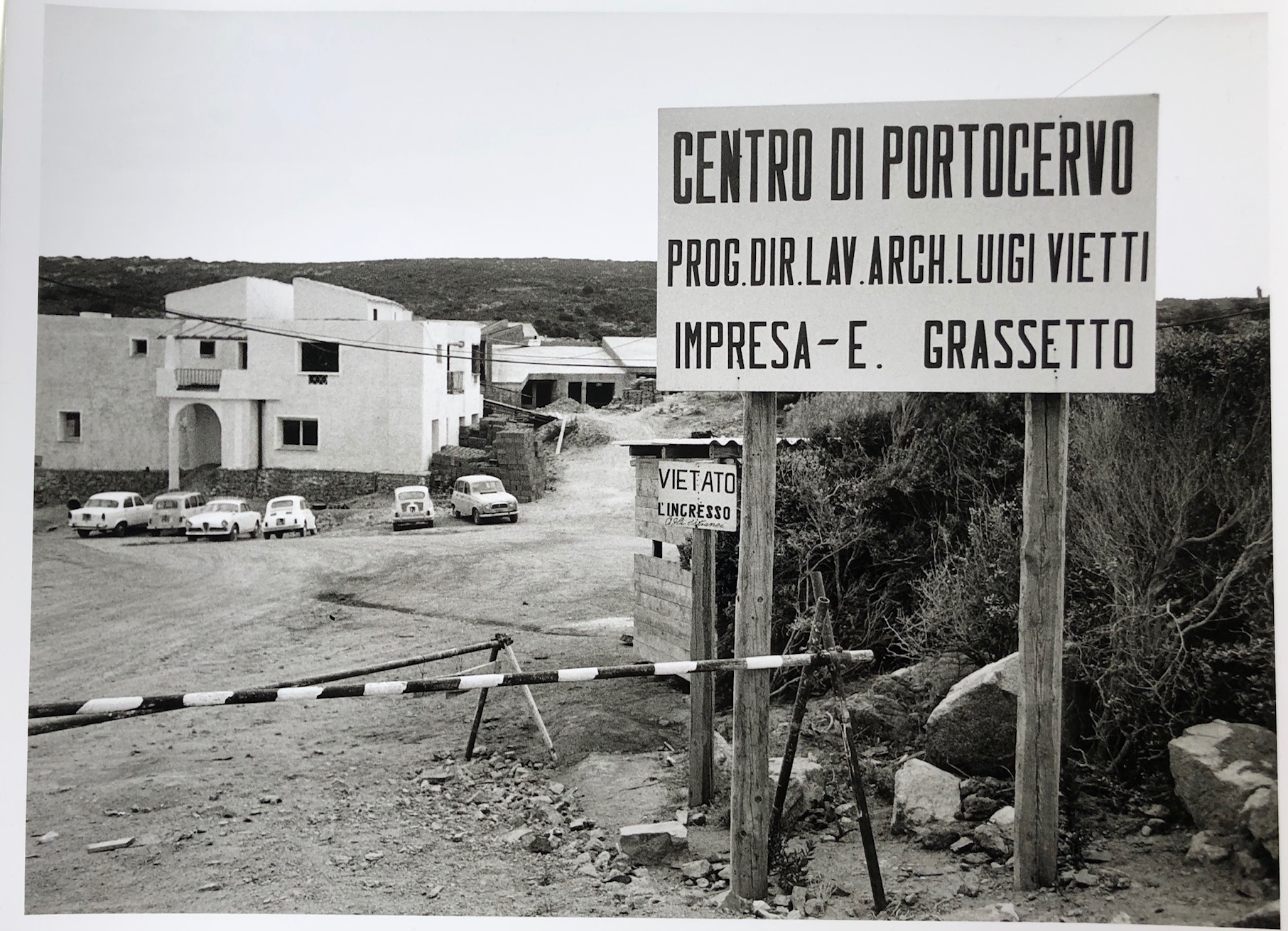 It's a scandalous remark, for a photographer who has never ceased pursuing the values of sharing and proximity, highlighting the daily lives of those who come last and those fighting for survival, in the almost evangelical belief that every life has a purpose and an inscrutable value. Lisetta Carmi's photographs taken in Sardinia, testifying to all the themes she prioritized between the 1960s and 1970s, support this uninterrupted ethical quest, corroborating the words of Joseph Brodsky when he wrote that the body of a poet's work attests "to the miracle of existence".
Lisetta Carmi has explored the streets of the world with this very idea in mind.

Luigi Fassi, Lisetta Carmi. Merry voices in the dark, in LISETTA CARMI. Merry voices in the dark, Marsilio, Venice 2020.
A section on display is dedicated to the well known series on trans – recently brought to the attention of contemporary art audience also by Ciaccia Levi gallery in Paris – coming from many years spent with their community in Genoa. The artist pictured them with great attention and empathy, executing a sociologic study involving also the private environment they resided in. She worked on the series also through interviews with psychoanalyst Elvio Facchinelli.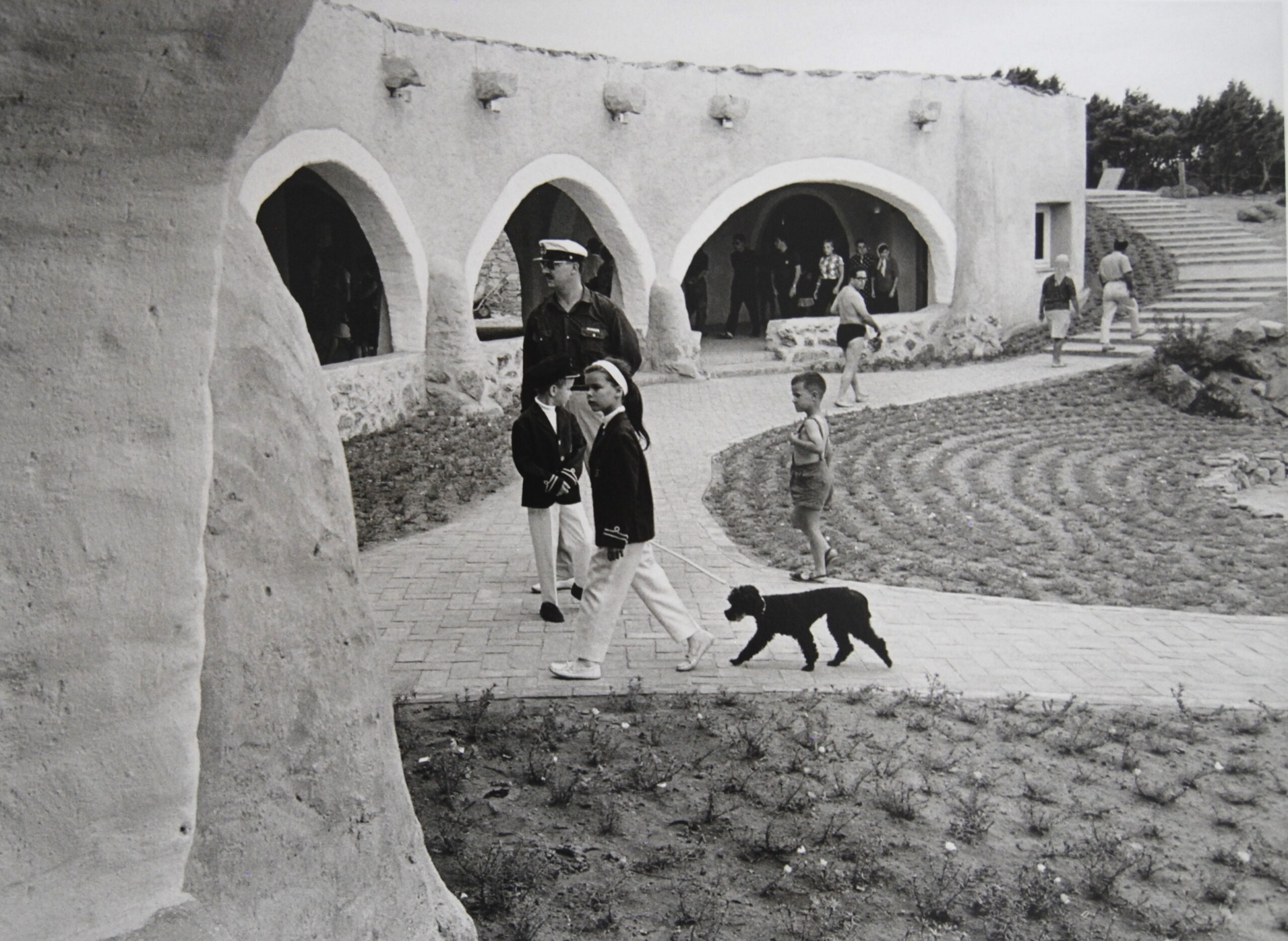 Carmi immortalised the very essence of celebration when she was invited, through a friend, in 1964, to attend a New Year's Eve party organised by a group of trans and transvestite women in a house on Via del Campo in the centre of Genoa. This moment marked the beginning of a journey that would see her delve deep into the daily lives of these women, a journey that would become cemented in solid and sincere friendship. Carmi spent time with this socially marginalised community over a seven-year period, from 1965 to 1971.
I Travestiti is first and foremost the story of the bonds between a photographer and the women after whom she modestly named her images using the names they had given themselves – Bella Elena, Cabiria, Sissi, Serenella, Lola Montez and Dalida – and documents the finery, the attire and the attitudes of this group of friends with a knowing objectivity.
They are shown putting on make-up, laughing, smoking cigarettes, striking flirtatious poses and simply waiting for their next customers beneath the inescapable flash of the camera. This is the story of a community whose social misery is well known but which nevertheless appears, at least through Carmi's lens, if not exactly happy then at least not manifestly unhappy. What Lisetta Carmi uncovers here is not the hell of male prostitution described by Pier Paolo Pasolini in the novel Ragazzi di vita a decade earlier. Whilst we might find it easy to imagine that violence is simply a fate that these transvestites must accept, the photographer chooses instead to look at the actual conditions under which these sex workers live and operate, from their intimacy to their sisterhood and even their presence on the street.
Etienne Bernard, Lisetta Carmi. Giving a voice to those who are not allowed to speak, in LISETTA CARMI. Merry voices in the dark, Marsilio, Venice 2020.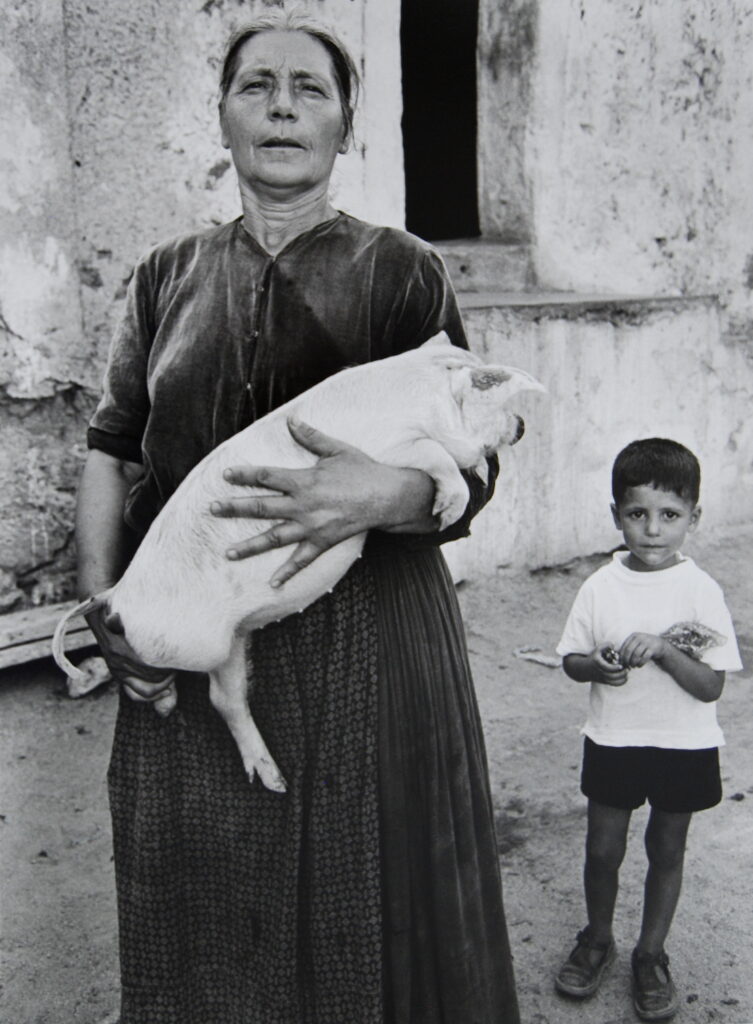 In her work Lisetta Carmi was able to express emotional involvement through an in-depth interpretation of the anthropology: with intuition and identification, she gave a voice to the marginalized. Human and nature merged in her pictures, constituting a lasting archive of narrative sequences.
The exhibition at MAN – of fifteen years of work – is completed by an unpublished series of restored color slides on complicated hinterland areas of Sardinia, showing woods, rivers and lakes in their most arcane and evocative expression.
On the occasion, an extensive monographic catalogue is published by Marsilio with essays by Etienne Bernard, Nicoletta Leonardi, Giovanni Battista Martini and Luigi Fassi.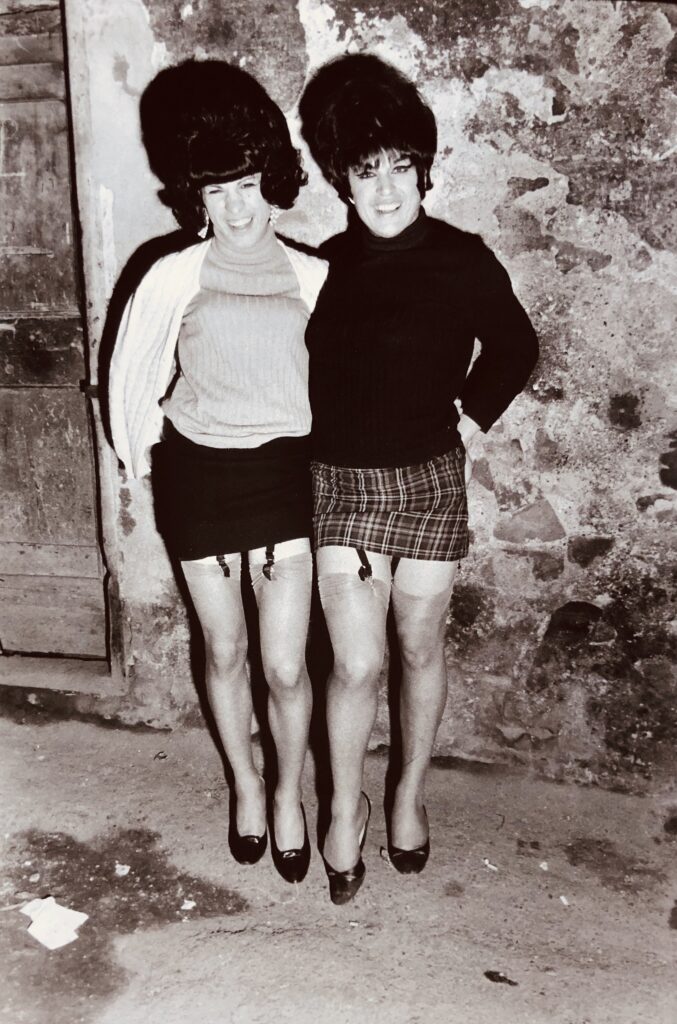 by Martina Alemani
PANORAMA Series, February 2021
Images in order of appearance:
(featured image) Lisetta Carmi, Porto Cervo, 1964, Courtesy of the artist and Martini & Ronchetti
Lisetta Carmi, (la cima del Monte San Giovanni), 1976, Courtesy of the artist and Martini & Ronchetti
Lisetta Carmi, Orgosolo – Domus de janas di Oreharva, 1964, Courtesy of the artist
Lisetta Carmi, Porto Cervo, 1964, Courtesy of the artist and Martini & Ronchetti
Lisetta Carmi, Porto Cervo – Carolina e Alberto di Monaco, 1964, Courtesy of the artist and Martini & Ronchetti
Lisetta Carmi, Irgoli, 1964, Courtesy of the artist and Martini & Ronchetti
Lisetta Carmi, Lisetta Carmi, I travestiti, La Sissi e D'Artagnan, 1965-1967, Courtesy of the artist and Martini & Ronchetti