Pakui Hardware. Bodies in Hybridization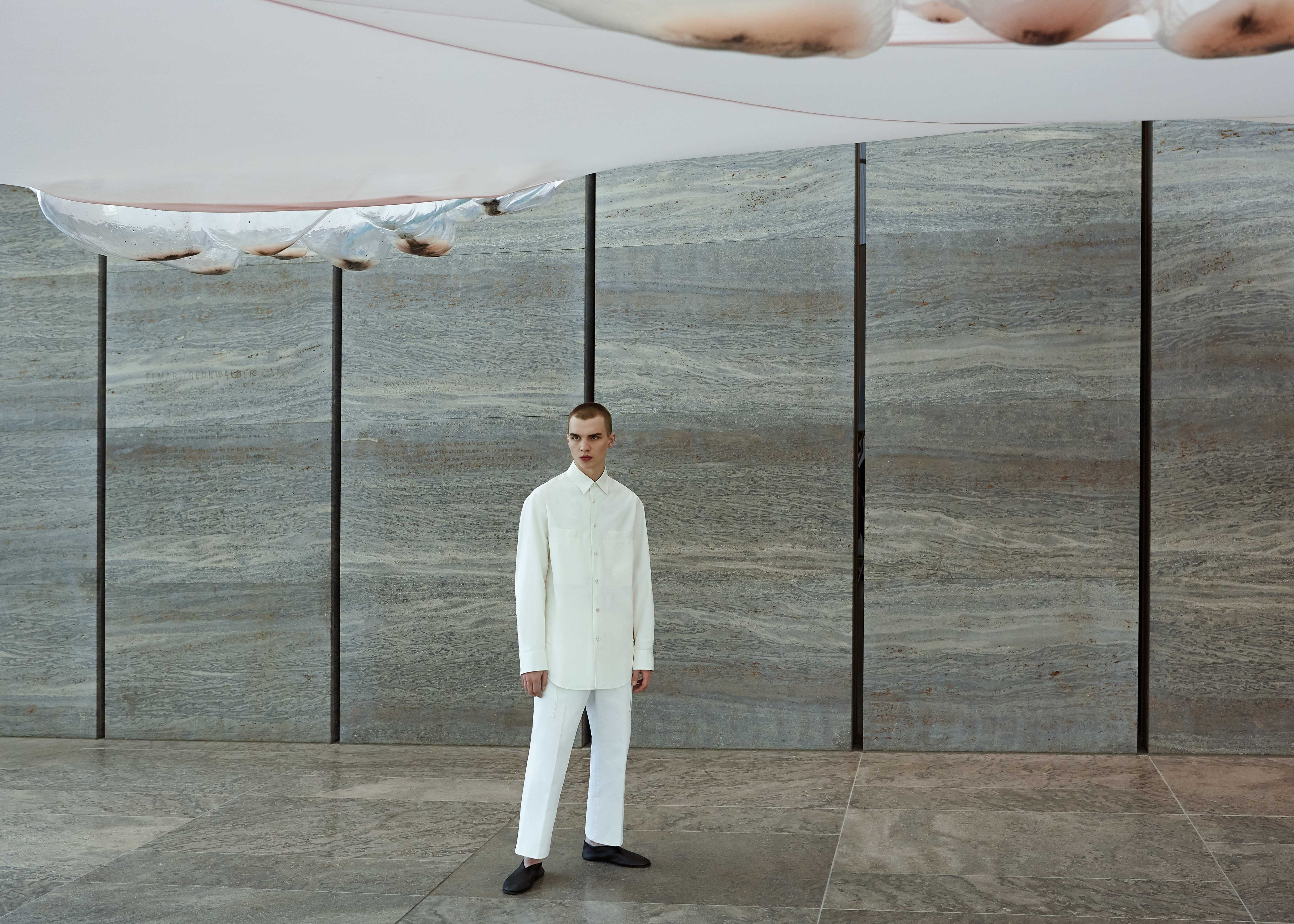 MdbK, Leipzig's Museum der bildenden Künste, recently hosted Underbelly, an immersive installation by Lithuanian art-duo Pakui Hardware – composed of Neringa Černiauskaitė and Ugnius Gelguda – operating on the art scene since 2014. We took this chance to expand an unusual and crosscutting collaboration. We engaged in a fashion narrative within the museum, and went through an open conversation regarding the body and the transformations it is facing in the hyper-technological scenario that hosts and alters it with increasing violence.
Simone Rossi: I would like to start with the exhibition that marks our collaboration. Underbelly. As happened on the occasion of Hesitant Hand (2017), to which Cactus dedicated a series in issue 5, this exhibition aroused in my eyes a feeling of estranged familiarity; an uncanny sensation anesthetized by your ability to sterilize place and time, to suspend reality by revealing it in a moment of post-human meditation. From the robotic choreography presented in Vilnius and Basel in 2017, where the viewer remained merely a spectator of a technological dynamism, up to this overexposed belly in Leipzig – where the public returns to actively dialogue with the organism, I wonder what discrepancy exists – if any – in the position of the viewer from 2017 to the present day. How has this role evolved within your practice?
Pakui Hardware: The direct involvement of the viewer has always been one of the key points of our practice, although not so directly evident. Since our first installations we attempted to create a certain kind of environment that often carried a heavy sense of uneasiness and in some extreme cases even made the viewer feel like an intruder in a closed, autonomous and slightly unpleasant ecosystem. This sense was evoked by limiting the viewer's entry points to the installation, having transparent but physical boundaries, or simply creating sculptures slightly larger than the human average and making the viewer feel uncomfortable surrounded by these creatures. In Underbelly the interactive moment was strongly triggered by the architecture of the MdbK itself – its open terraces allowing an overview of different levels of floor at a time – gave the idea to multiply the possible observation points even more. Thus, we created a sort of new "ceiling" with an organic look, into which the viewers could pierce their heads through, as if penetrating a hyperorganism.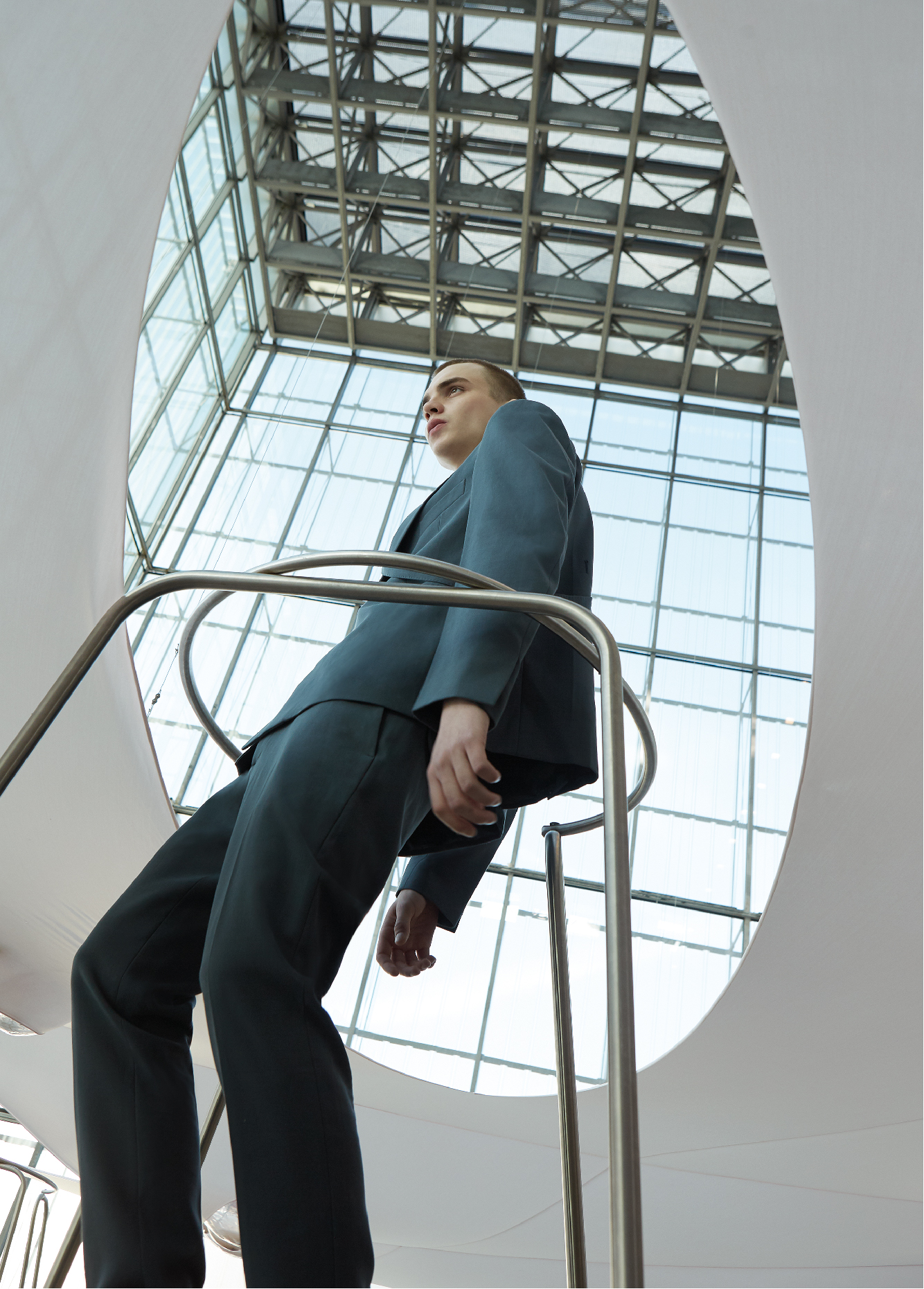 SR: In Underbelly, an invasive gaze exteriorizes the interior without giving itself as a voyeuristic act. And this is a remarkable overturning of meaning. Because it seems like if the belly wants to show itself (and is instead a no-look to offend the organism). As if it were a gift, it opens windows in its tissues to allow the viewer to see beyond. But it might be an invitation with deception. Is it worth seeing? Rather than voyeur, the viewer perceives him/her/themselves monitored, object of a glance that invites to a choice. In this game of positions, what is most uncovered, the viewer or the belly that hosts it?
PH: This double or even multiple perspectives of experiencing Underbelly has been a way to talk about the current neoliberal ethos of self-tracking, quantifying and exposing ones' personal health data to the world. Contemporary digital self-tracking technologies are increasingly pushing users to display their data online, thus building a new form of data philanthropy in which personal data become common good, to be compulsorily shared with others, especially with government and corporations. Digital health technologies, therefore, encourage self-surveillance through what has been termed dataveillance. What used to be private,
internal and inaccessible, has now become externalized, tracked, measured and (in)voluntarily exposed to the world. So a viewer can choose whether or not to penetrate even deeper into the already exposed organisms; but even after climbing, the scale transparent organisms still manage to hide some parts of their interiors, preventing the viewer from fully understanding what the substances inside the apparently translucent bodies are.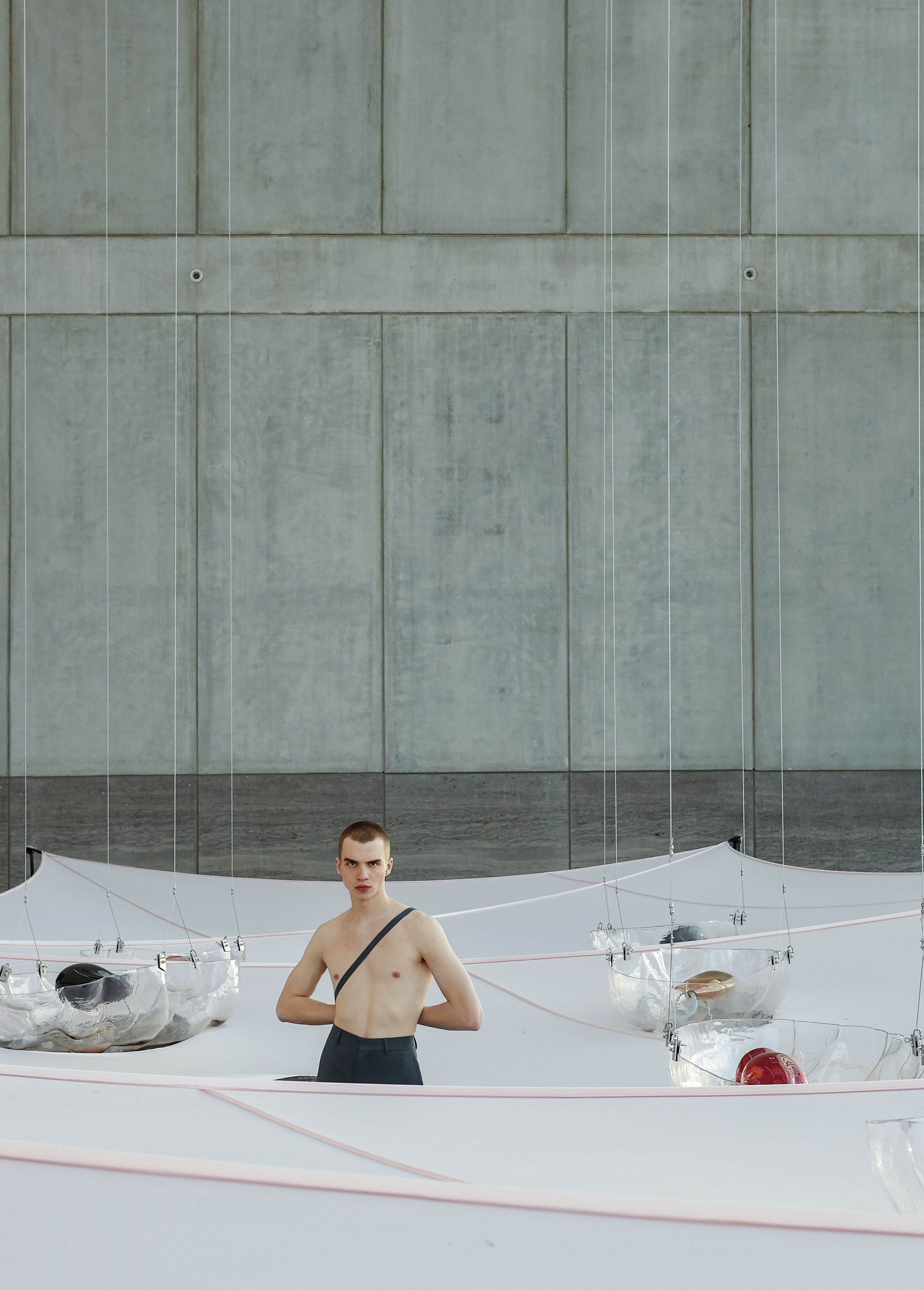 SR: Indeed, in your practice the technological component is used to have an organic element to deal with. This approach allows special attention to be paid to bodies, the material organs threshold of encounter. How did you design and handle the shapes of these translucent bodies?
PH: These transparent bodies-shells went through many transformations until they reached their final form. First, we had a 3D model of human internal organs, which was then altered, reassembled and enlarged. The 3D modeled shapes were then cut by a CNC machine into physical objects, which were then made into "positive" plaster shapes. These shapes served as surfaces on which the PET plastic was thermo-vacuumed. Thus, in the end, a soft, preheated plastic became what can be seen on display – translucent, oversized bellies with reshaped and recomposed internal organs.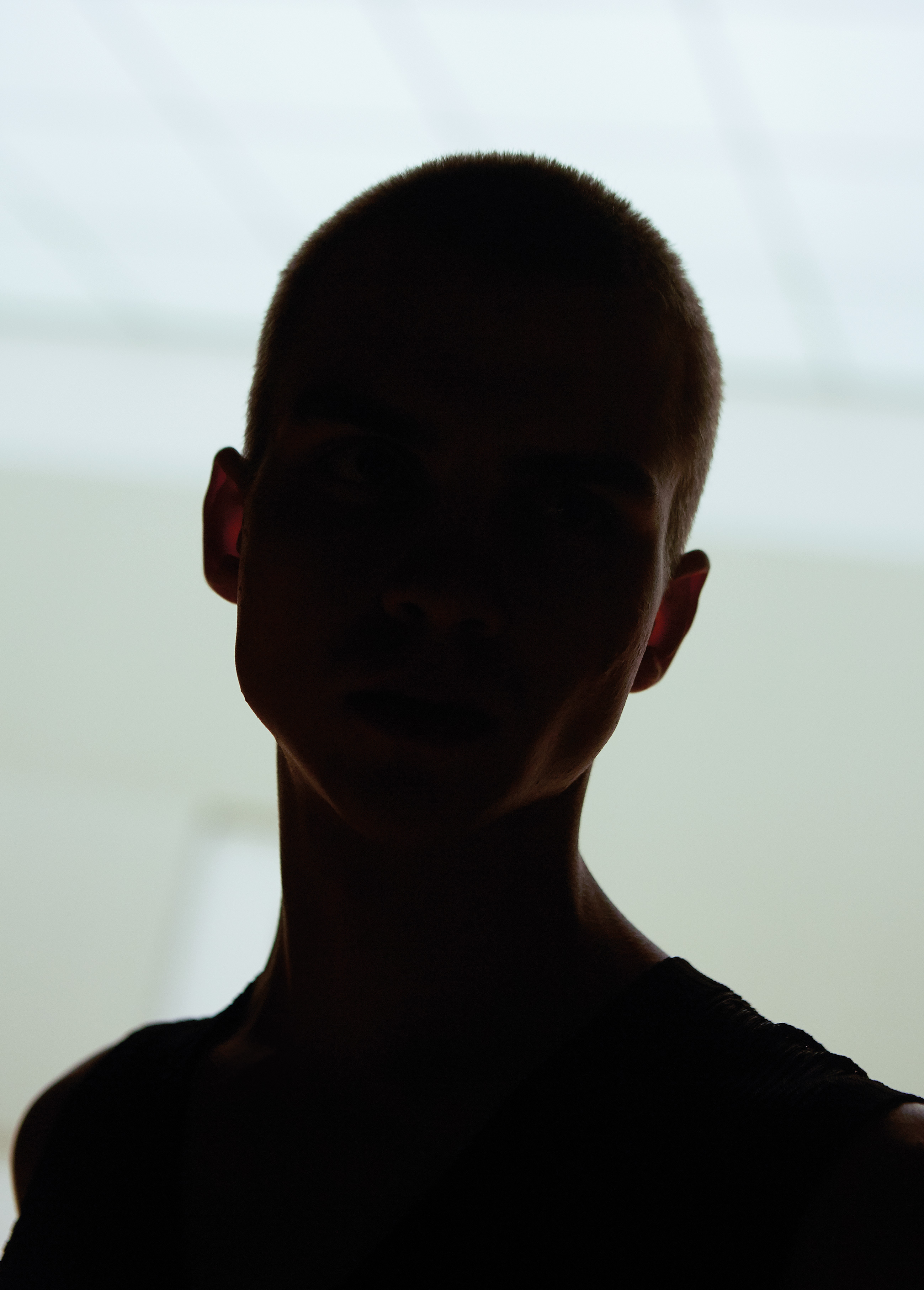 SR: And what about their materiality? What does the choice to use glass and silicone derive from, and what does it imply?
PH: We chose PET plastic because of its translucency and of its great potential for transformation with heat. It also refers to the "plastification" of our body that is brought by the constant intake of plastic particles through drinking water, clothes, food and even the rain that falls on our heads. Even the glass organs in the transparent "bellies" are oversized, as if to make them look as if they were looked through a magnifying glass. In this way they are even more comfortable for the "inspection" of the viewer. Their materiality – glass – derives from our interest in glass models in museums and anatomical collections. While silicone, on the other hand, refers to bodily tissues, due to its softness and the colour chosen. Silicone, mixed with soil, covers the surfaces of PET plastic bodies, creating a soft, non-organic protective layer on which the glass organs rest.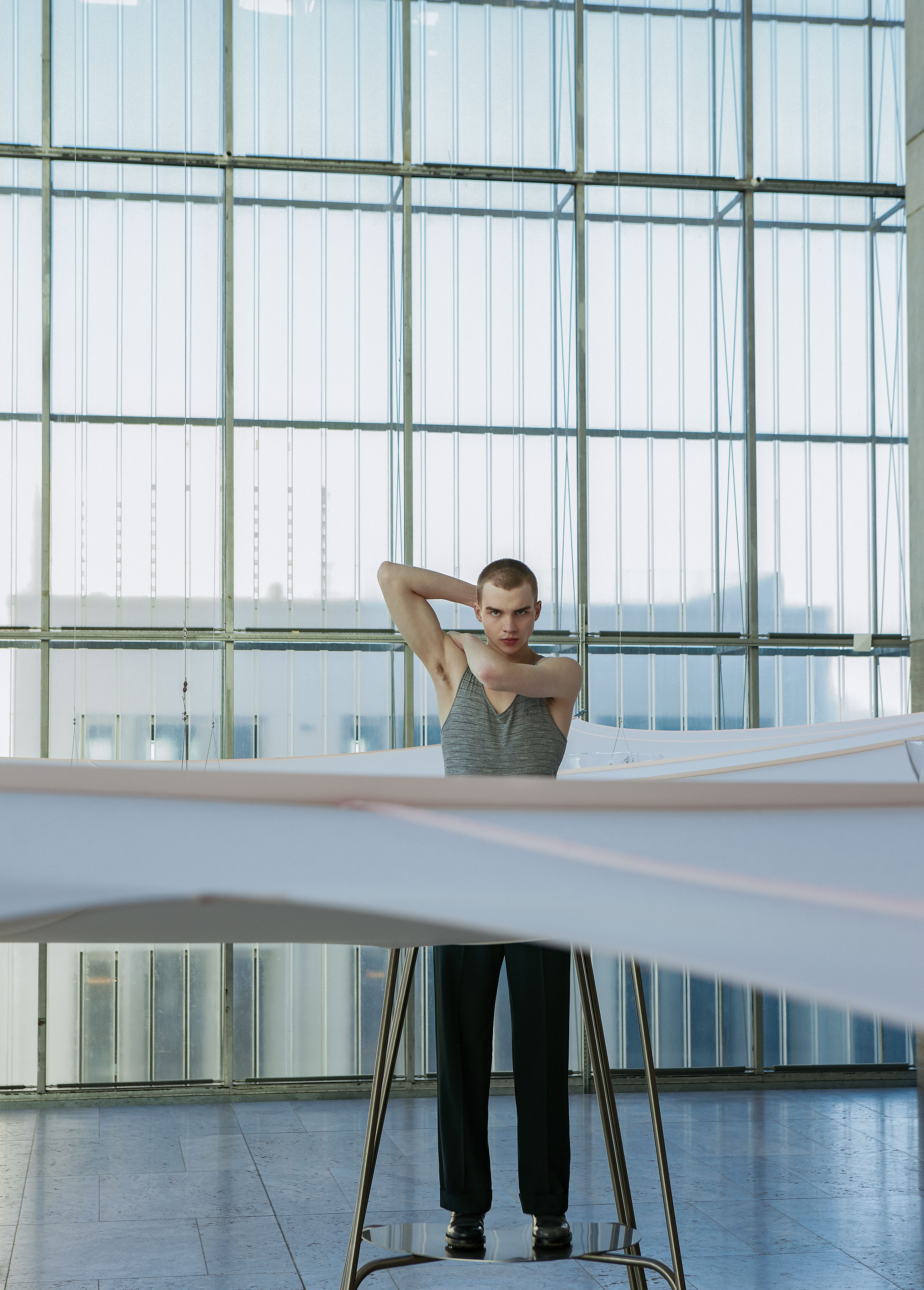 SR: Your vocabulary includes topics such as biological processes, synthetic metabolisms, biomedical technologies, automated bodies, ritual and mythological fascinations, big data, just to name a few. All these complex interactions, I think, hide a common thread that questions the future and its sustainability. Would you mind sharing your thoughts on the future in relation to your practice?
PH: Like many of us, we think of the future more than ever. It is so unpredictable in many scenarios that it will take – from a sudden global systemic collapse to slower, smaller-scale changes in different regions of the world. However, as this globalized world is closely connected economically and ecologically, even smaller changes in an ecosystem (which includes not only nature, but also economic and social levels) would and will heavily influence other parts of this planet, even distant ones. Sometimes thoughts become really dark and depressing, realizing that we could be the first generation to see the collapse of the human species. But then, of course, human species are not such a general term – it is so much shaped by the socio-economic framework. While a certain part of humanity will find itself struggling with the new harsh conditions, the other, the wealthiest part, will find an easier way to escape those conditions whatsoever.
In any case, in our practice we do not talk explicitly about such scenarios, but we always try to emphasize that socio-economic framework in which organisms operate and in which technologies develop. In our work we mainly explore the rapid hybridization of bodies (whether human or non-human), their intertwining with technologies and what this entails. The potential of bodies and their transformations in relation to unrecognizably mutating environment is the core of our practice.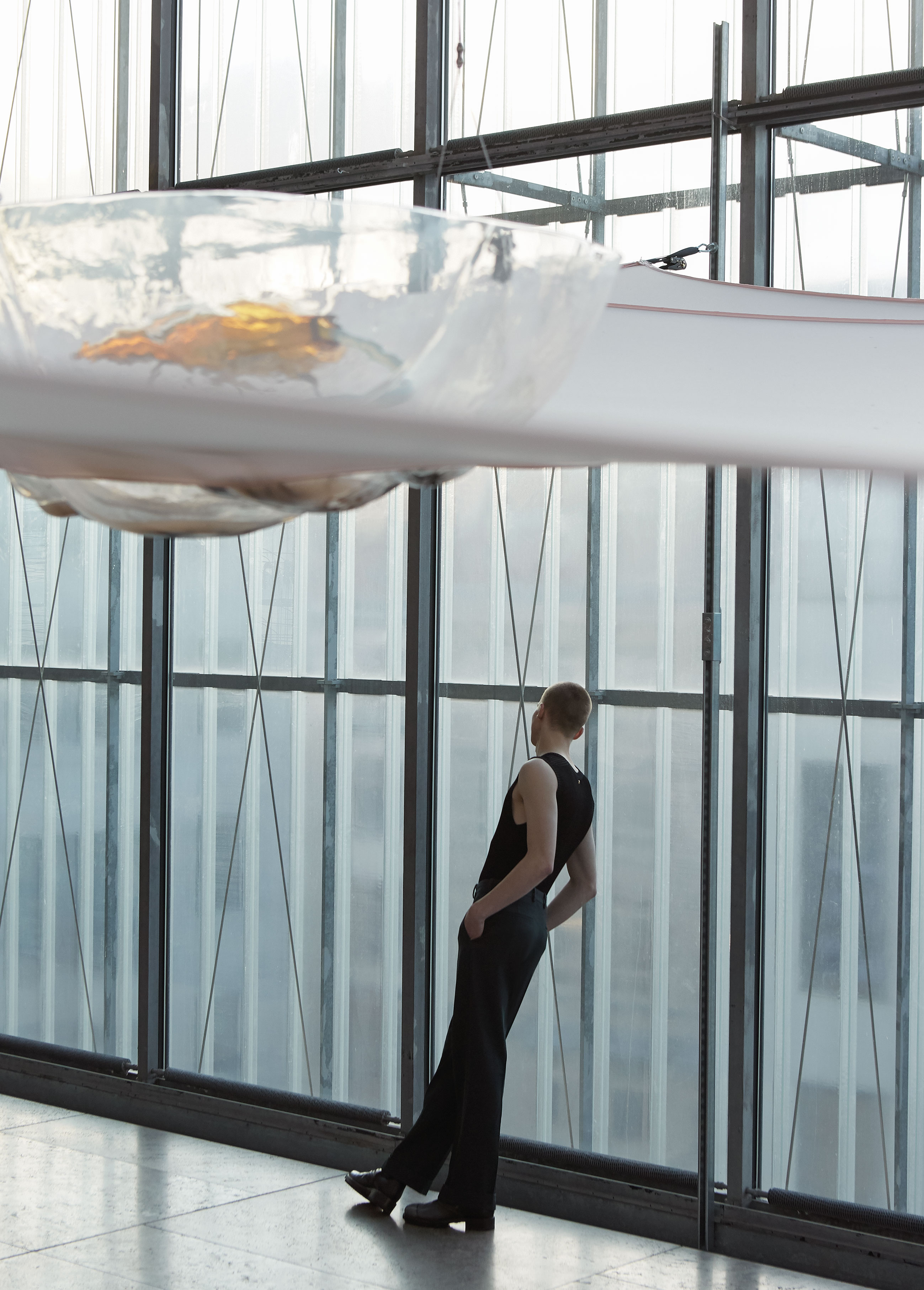 SR: The body today benefits from a renovated interest in the art scene; a performative current – culminating with the 2017 Golden Lion at Anne Imhof's Faust – has imposed itself on the western scene, giving rise to a language which, although rich in nuances, is becoming increasingly overused. Instead, your approach to the body tends towards sublimation. The focus on the body consists of a path made of alterations and displacements (not only of place, but of meaning) that translate it into new forms. Is there a particular body (human, not human) that you care about and that you are designing at the moment?
PH: Since Underbelly, we have been focusing on the quantification of bodies in contemporary medicine, the transformation of their materiality, their fluctuations and dysfunctions into data flows. Not only bodies become digits, but also digits are inserted into bodies via various apps and, literally, robotic surgery. Digital medicine is a rather broad term that includes not only self-tracking technology, healings apps, but also automated labs and robotic hand surgery. Thus, it is quite a vast field to dig into, yet for us most important is to look critically at the rising wave of self-tracking, health data gathering and self-healing through apps. Achille Mbembe in one of his interviews defines such dataveillance as a new form of colonization; more subtle, less visible, but no less coercive.
However, we maintain our main focus on the materiality of bodies, their fragility, their soft wet tissues in relation to seamless technological surfaces that touch them.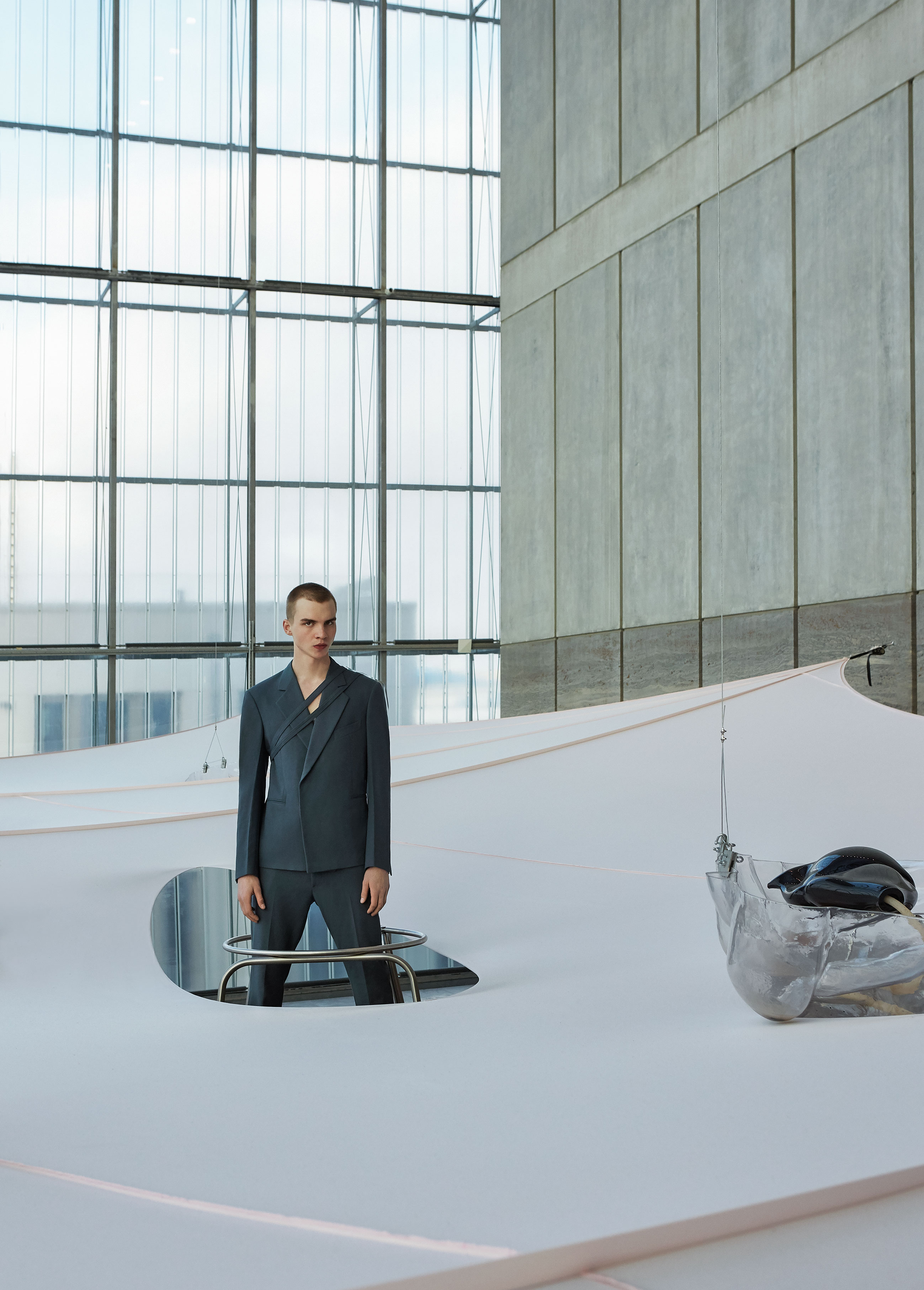 SR: When this conversation will be published, Underbelly will have been archived in the past and the new year will be in full swing (Covid-19 permitting). I would like to ask you about your future projects, both professional and extra, and especially if you have any book or some kind of reference that you would like to share with readers, about the body and its reconfiguration today.
PH: Since the beginning of 2020 we have been preparing for the upcoming large-scale solo shows – one at BALTIC centre for contemporary art in Gateshead, UK, and our first solo exhibition at carlier | gebauer in Berlin, both opening early summer. This year, therefore, we have been pretty strict with declining exhibition proposals in order to focus more and multitask less (we haven't had much success yet, we must admit). Reading is also one of this year's focal points: Anne Boyer's The Undying, in which she speaks beautifully but painfully about today's neoliberalized health care system and her pathways to illness and healing through it, was immensely important for us. Catherine Malabou's Ontology of the Incident reflecting on the accident as a carrier of new subjectivity… Btihaj Ajana's writings have been particularly useful to immerse ourselves in the theme of digital health, self-tracking, new forms of biopolitcs and governmentality. We were so lucky that she contributed a text also for our upcoming catalog of Underbelly! It is also very curious to read highly technocratic texts of various physicians-turned-entrepreneurs who praise technologies as the only way out of the malfunctioning health-care system, and then read critical theory reflecting on those same technologies. It's like entering a debating room where the speakers don't see each other.
CACTUS Issue #10, March 2020