serpentwithfeet | will my ink betray me?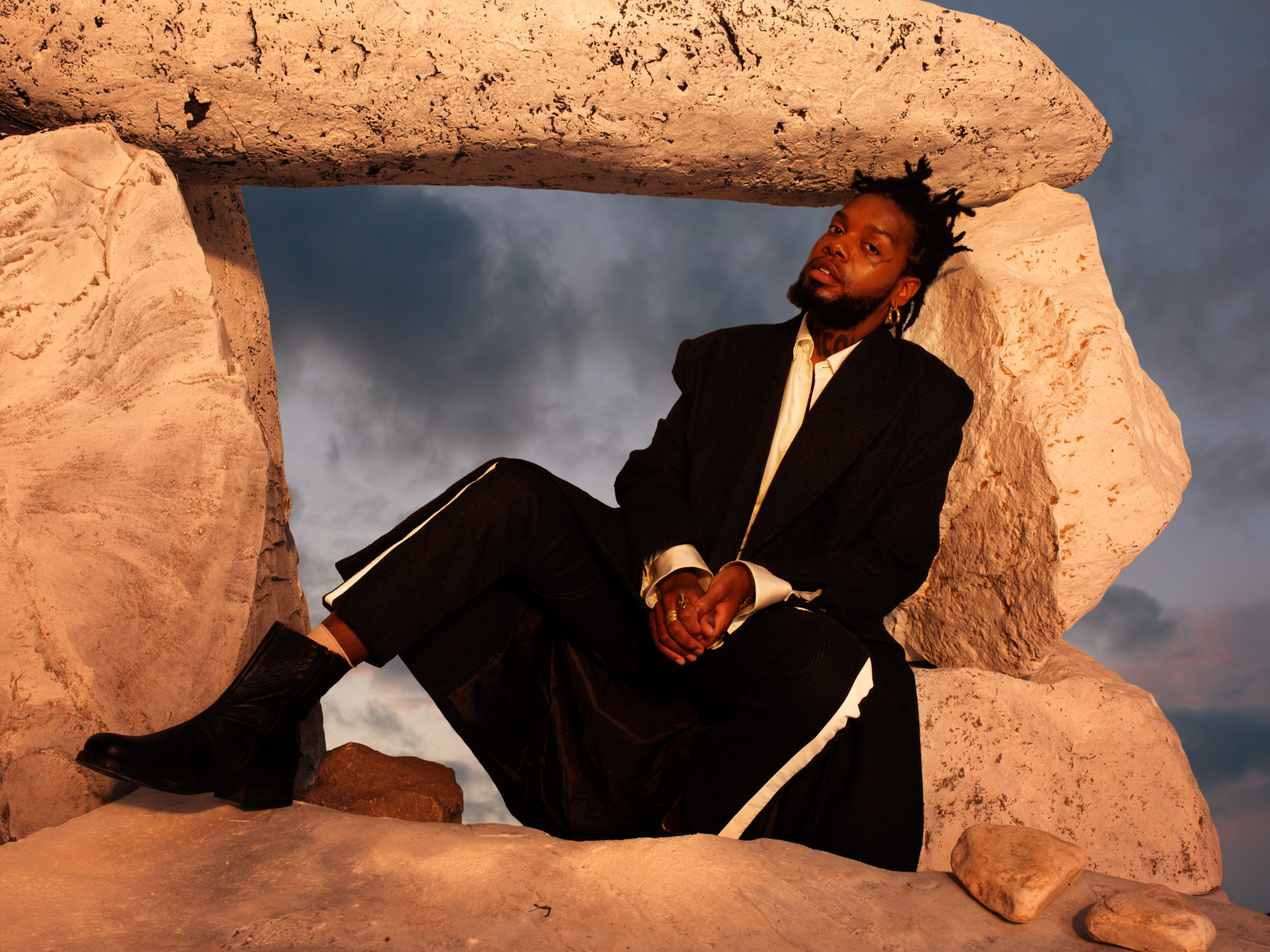 Josiah Wise, known to the public as serpentwithfeet, is one of today's most interesting experimental R&B new sensations. His 2018 album 'soil' was highly praised by both the critic and the public, amplifying the attention he catalyzed with his debut EP – the critically acclaimed 'blisters' – in 2016. We had the chance to talk with him about different topics, including his music and background, as well as his influences and references.
Giovanni Cagni: I would like to talk about your last album 'soil'. One of the first songs is messy – a hymn to trying to overlook the weaknesses and issues of a troubled relationship for the better of it, and then ends with a post-breakup hope themed song – bless ur heart. Should we consider it a breakup album?
serpentwithfeet: As I was writing 'soil', I didn't intend for it to be a breakup album. Even though I have sung a lot about heartbreak in the past, I cringe at the idea of a "breakup album". Perhaps this is a lofty request, but I would love for people to consider 'soil' an excavation album. I was trying to find the bottom line within myself. Being alive is such a peculiar challenge and nurturing romantic love with someone is one of the most rewarding things we can do. I'm smarter because I have loved. I'm smarter because I have been loved. I try to express this in my songs. The sentiment is "yeah, homeboy broke my heart. Or maybe I broke my own damn heart. But look at all this new information I have now!"
GC: In 'soil reprise' though – the acoustic version of the album – the sequencing of these tracks changes: you start with bless ur heart, and follow it with messy. Does this have a specific meaning? I figured it representing a relationship-cycle, a new chapter where messy is now referred to the issues of a new-born relationship.
swf: In 'soil reprise' I knew that bless ur heart needed to be first because it is the most important song on the original 'soil' album. bless ur heart is my conclusion. We go through life; some of us stomp through it; some of us walk gingerly. But hopefully along the way, we receive encouragement to stay gentle and to stay kind. Bless ur heart is that sweet reminder.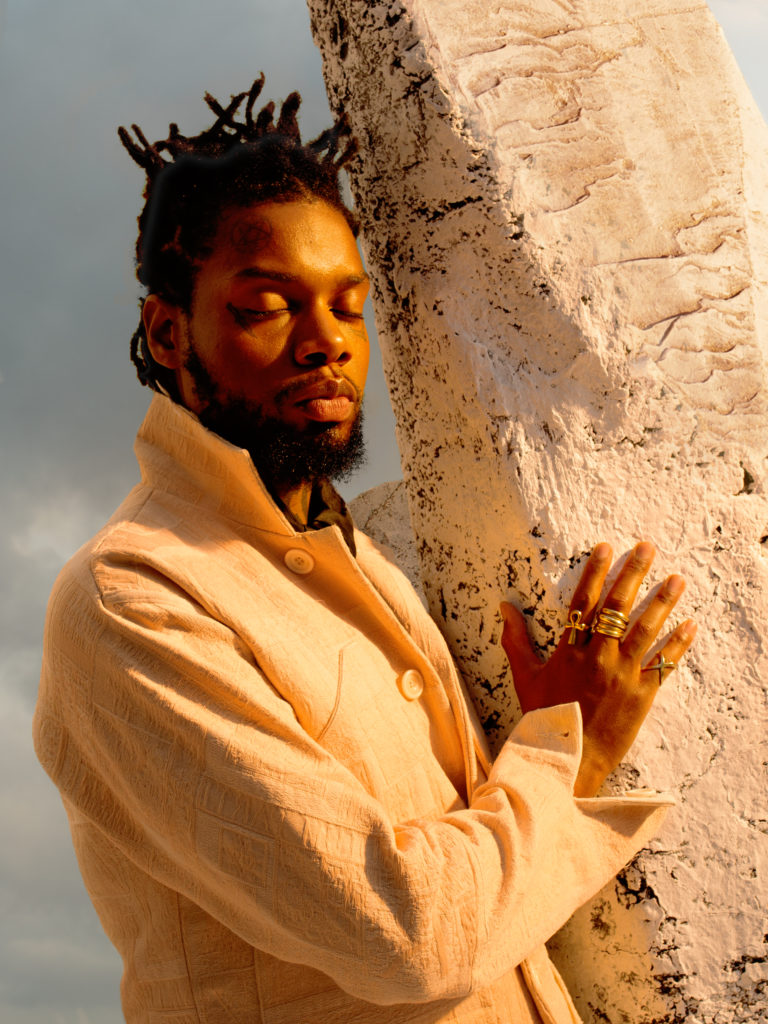 GC: It is interesting when, in slow syrup, you say "When you made a chorus of your painful things / Didn't know it was a song you hated to sing." What's the relationship between you and your music, since it's so intimate and introspective?
swf: Words are my first love. Text is so important to me. I adore Brandy, Tom Jobim, and Stevie Wonder because text is the spine of their work; their melodies are brilliant. But the lyrics do a lot of heavy lifting. I'm constantly sharpening my pen. I want to be one of the great writers, and not just for the sake of being a great writer. But I believe we can only experience what we name.
GC: In bless ur hear though, you go like "will my psalms seek the company of lonely breaths? Will they inspire subtle lovers to kiss with mouths they don't have yet?" How do you feel about the fact that, despite talking about your own experience and emotions, your lyrics can inspire and affect another person's life?
swf: I'm touched that people take time to listen to my music. It's a huge deal to me because I know what it is like for people not to care about what I create. I'm always writing my songs as if I'm talking to my cousin or closest friend. I love cooking for people (and not to sound arrogant) but I have a few dishes that I'm really good at. So, making songs that people enjoy makes me feel like a thoughtful host.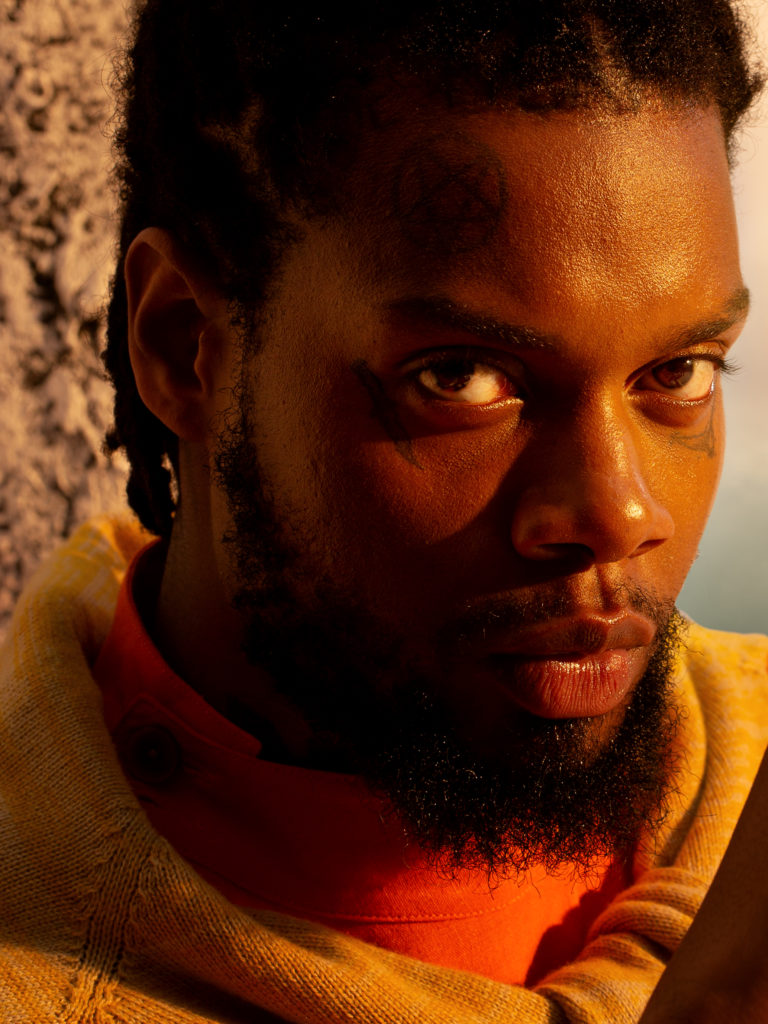 GC: What is behind the choice of the name serpentwithfeet?
swf: serpentwithfeet is a mark of my fascination with creatures that crawl. Snakes are quiet animals, yet they are widely denigrated. I knew that adopting this name would inform the way I amble through the world.
GC: You have received so great co-signs: from Bjork, to Ty Dolla $ign, up to Bryson Tiller, just to name a few. But if I asked you three names that currently inspire you or that you keep under your radar – who would they be? And could you also name us who you looked up to coming up as an artist?
swf: I'm always going to consider myself a disciple of Brandy. She is the architect. I absolutely love her. I'm so interested in what Tierra Whack is doing. She is a brilliant lyricist and storyteller. I think Chloe x Halle are the bomb! And I'm forever amazed by Noname's agility.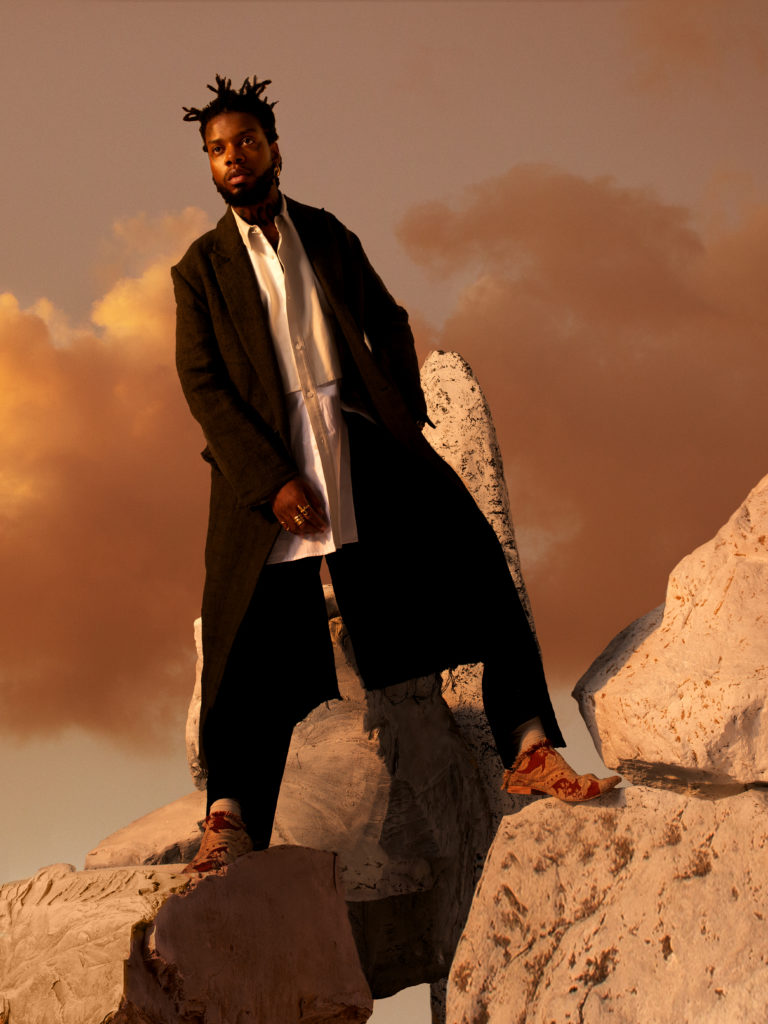 GC: And in everyday life what makes serpentwithfeet tick, as a person, as an artist?
swf: Over the past year, I have become a morning person. I need the softness that morning brings; it is my fuel for the day. I love cooking breakfast, making smoothies and sitting on my patio at 8am. A lot of my new work is about silence and space.
GC: Your 2018 debut LP has been acclaimed and praised, are you already in new-album-mode?
swf: I'm definitely working on a new album. I began working on new music last year, as soon as 'soil' dropped. I'm eager to release the next project once it is ready. I have so many questions about every damn thing; writing is my way of organizing what is in my head.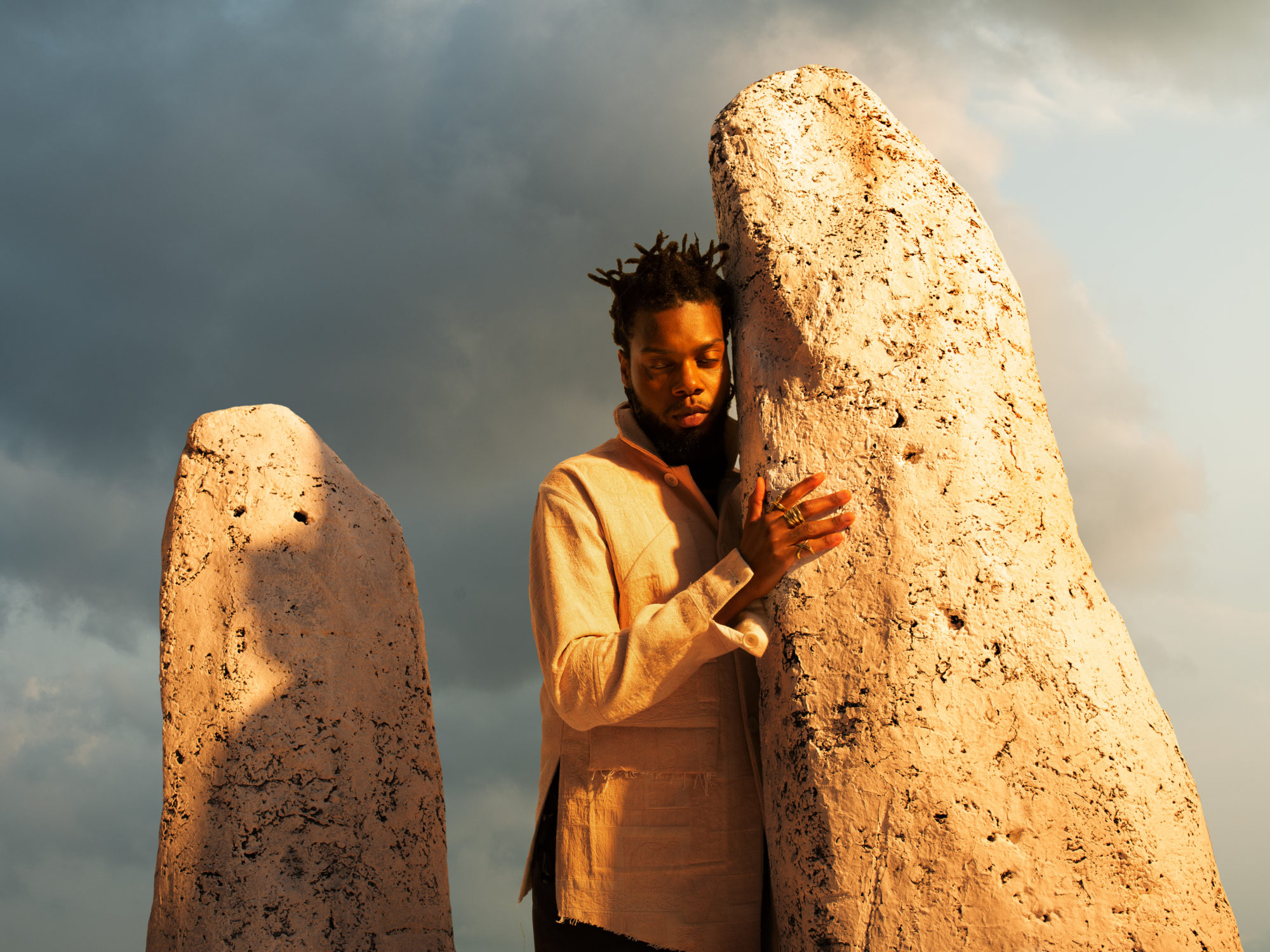 CACTUS Issue #09, October 2019
Interviewer Giovanni Cagni
Photographer David Uzochukwu
Stylist Ola Ebiti
Set Designer Hana El Sayed
Production Sara Herdzik
Grooming Pauline Briscoe
Photographer Assistant Sarah Maria Monfort Plana
Stylist Assistant Christelyn Batalla
Set Designer Assistant Molly Marot
Light Liam